The Church of Scientology and


Celebrity Centre Nashville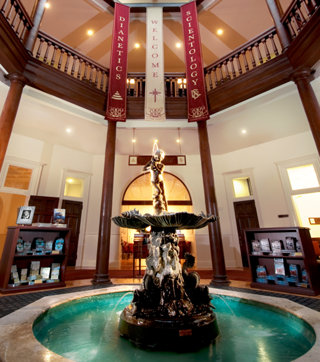 Welcome to our Church of Scientology and Celebrity Centre.
Since 1983, we have served our parishioners across Tennessee. Today, it is with great pride we extend our help to every community from our home in one of Nashville's most treasured historic landmarks.
It is here, less than a mile from Music Row, we provide for a growing congregation from all walks of life and offer a spiritual haven for Nashville's artists. In that regard, as a Celebrity Centre, we fulfill our unique purpose to help those who entertain, fashion and take care of the world. For as Scientology Founder L. Ron Hubbard—an accomplished artist himself—expressed, "A culture is only as great as its dreams, and its dreams are dreamed by artists."
Our Church realizes Mr. Hubbard's vision that all Churches of Scientology become what he termed Ideal Organizations (Orgs). Ideal Orgs not only provide the ideal facilities for Scientologists on their ascent to higher states of spiritual awareness and freedom, but they also serve as a home for the entire community and a meeting ground of cooperative effort to uplift people of all denominations.
To that end, we look forward to working together with the diverse and creative people of this city dedicated to achieving our common dream of a drug-free, crime-free and flourishing culture—a culture wherein every individual may attain their dreams.
Our doors are open. Our help is yours.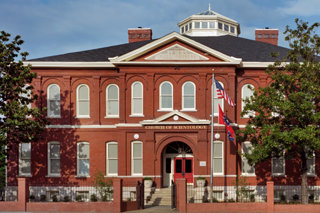 The Fall School, now home to the Church of Scientology and Celebrity Centre, was originally constructed in 1898 as one of Nashville's first multi‑room schoolhouses. It was named in honor of Philip Slater Fall, a prominent 19th century pastor and pioneer in the causes of religion and public education, and remains the oldest public school building in the city.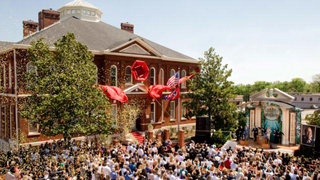 The opening of the new Church of Scientology and Celebrity Centre Nashville on April 25, 2009, just one mile from "Music Row," drew Scientologists from across the region. Also on hand were scores of local dignitaries, residents and Hollywood celebrities. Among those who addressed the gathering were Grammy-winning composer and musician Mark Isham and actresses Anne Archer and Jenna Elfman.